Do writers make money? How writers make money?
Well, the question should be, do they make enough? Or are they making a profit?
The right answer is that writers do make money, but not all.
A big chunk of them is having a hard time getting good sales or clients.
We've all heard that some of the best literary works are still yet to make profitable sales, considering the time and efforts the writers put into it.
Let's put it this way, and you are writing a below-average book in the sense it isn't good to read at all. But you've done the marketing right.
So, the result is you make a good amount of sales from your books.
The reason is that you did the right marketing strategy.
So, MARKETING is vital for being a writer.
Affiliate Disclosure: This blog post contains affiliate links, and I receive a commission if you purchase through one of the links, at no additional cost to you.
7 Proven Ways How Writers Make Money
1. Self Publish Your Book Through Amazon Kindle Direct Publishing
Amazon KDP is one of the best ways of how writers can make money by self-publishing their books.
Authors make royalties around 35% to 70% for every sale.
But it doesn't work like you to write a book, upload, and press the publish button, and your work is over.
It takes a lot of effort to do the necessary work on marketing, finding trending genres and keywords to make it stand out among other authors.
Use Grammarly to write your book for editing correctly, find grammatical errors, and use the right choice of words and clarity.
One of the essential things that you should work on is the design of your book cover.
A good book cover creates a perception and anticipation among those who see your book on Amazon KDP.
Once you have caught their first impression, the next one is the synopsis.
Let the readers get to read the first few pages of your book, write that synopsis, and the first few pages very attention-grabbing.
So that it will make them decide to purchase your book.
You can write any book on any topic or genre, and it doesn't decide your sales.
All you have to do is implementing the right marketing strategy.
You can try SellerApp to find which keywords have high search volume in the book category on Amazon, and you can choose a genre or topic with less competition.
Five Tips To Boost Your Book Sales
Run sponsored ads in Amazon KDP, in all geo-locations, and decide your budget smartly by keeping your return on investment in mind.
Do giveaways, give a free copy of your book to the first 100 readers, and ask them to give a review.
Create good anticipation among the readers by using an attractive title for your book.
Connect with influencers on Twitter and Instagram and request them to give a shoutout about your book.
Design an attractive book cover, and you can find some amazing freelancers from Fiverr to design your book cover.
2. Start a Niche Blog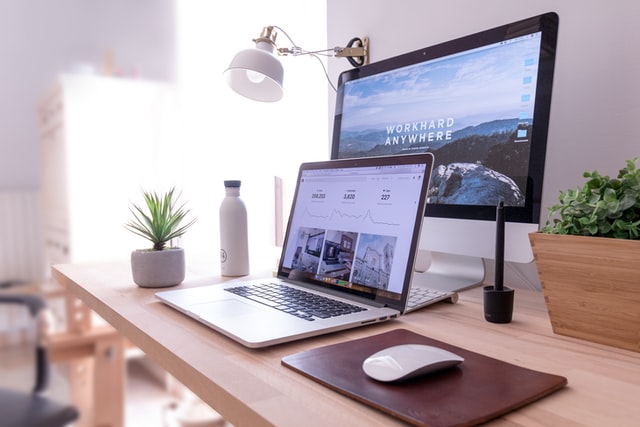 Some writers make money by affiliate marketing through a niche-focused blog.
A niche blog is an excellent way of earning passive income. Make sure you find the right affiliate products to promote in your niche.
Becoming a successful blogger solely depends on how much quality and relevant content you publish on your blog.
You can use Grammarly to craft your content in the best possible way. This tool helps you to choose the right choice of words, clarity, and auto-correct grammatical errors.
Five Tips For Building a Profitable Blog
Choose a less competitive niche.
Write and publish an article once a week.
Write every article, which is 2000 words and more.
Find the right keywords to get organic traffic from Google.
Find whether your niche has high converting affiliate products.
You can get your website hosting from Bluehost for your blog because they provide:
Free SSL Certificate – SSL Certificate provides multiple layers of security to your website, and it creates trust among your website visitors by securing the information they share on your website.
Also, Free CDN ( Content Delivery Network) – CDN is a content distribution network by showing your content to a website visitor nearest to his location, which again improves your website loading time.
Bluehost is a WordPress recommended hosting provider and has reliable customer service that you get in touch with when you face any website issues.
3. Write Content For Blogs and Websites as a Freelance Writer
You can work as an independent freelance writer by working on a project basis by writing content for blogs.
Start collecting email addresses of blogs in your niche and pitch them with a personalized message which would apply to their blog.
Charge Your compensation Per Project Based On:
The amount of research the content requires.
The complexity and difficulty of the niche.
The demand for the content in the niche.
Technical aspects of the content you write.
Amount of time required to write the content.
Optimizing the content for SEO by using keywords.
Tools like Grammarly you would require for writing content.
Charge more or less affordable to the client and negotiate as much, but try to settle for reasonable rates.
The average price you should be charging for a 1000 word blog post should be around $100-$200, which is certainly $0.10 to $0.20 per word, and you can increase it based on your experience and writing skills.
If you need more expert advice about freelance writing, check out Elna Cain's Blog and get useful tips for starting your freelance writing career.
If you are very serious about freelance writing, you can also invest your money in her writeto1k freelance writing course, which would be a gamer changer in acquiring all the skills to succeed in freelance writing.
Also, Freelance Writers can bet on Linkedin to get good clients. Linkedin's algorithm is designed so that even a new user can get his content go viral and find quality leads.
4. Write Short Stories
The trend has increased among search engine users trying to search about writing short stories and selling them.
You can sell your short stories independently as an anthology on Amazon Kindle Publishing or even on your website.
If you want to find which keywords have high search volume in the book category on Amazon, you can use this amazing tool SellerApp.
You can also submit your short stories to these 15 Magazines or any other literary magazine that would buy your short stories for a reasonable price.
If you are well-versed in digital marketing, you can create ads and sell your short stories on social media networks.
3 Best Social Media Networks To Sell Short Stories
Note: You need a website to sell short stories using this method, which will direct the users from social media to your website's landing page.
Facebook: Facebook has an enormous amount of user data than any other social media, so you can choose and show your ads to specific people based on many demographics and purchasing behavior. Also, to note, Facebook ads are way cheaper compared to other social media.
Instagram: This social media platform is a significant engagement boost for writers trying to sell their short stories. Many writers indeed run giveaways, and it has been said to make a fair amount of sales. Also, it is relatively cheaper to launch your ads here on this platform.
Pinterest: Many users on this platform tend to find good books to read, and you sell your short stories by creating a pin with an attractive image and font and redirect the users to your website. Use Tailwind to schedule your pins, and you will have a significant number of users finding your pin.
5. Write Poems
Some people have a flair for writing good poetry, and many do it as a hobby.
But, not many know there is a substantial market to make money by selling your poems
Many people prefer buying poetry for some important occasions like birthdays, funerals, and for proposing to their dream girl.
Writing poetry involves a tremendous amount of creativity and impeccable grammar.
You can use Grammarly for using a unique and great choice of words and checking grammar mistakes.
You can make anywhere between $10 to $400 for one poetry, and you can increase it as per the demand.
6. Apply To Job Boards For Freelance Writing Jobs
If you are a budding freelance writer, job boards are the easiest way to find jobs quickly.
But certainly, I would not recommend it if you have substantial experience and when you are in demand.
Freelance writing is a great career choice due to its flexibility, and there is a massive demand for content.
You can also start by networking with other freelance writers on Linkedin.
Post content regularly on Linkedin to find leads, and many people use this method to find jobs in their respective industries and get high-paying clients in their niche.
Follow These Tips To Work Diligently
Always charge an advance upfront, like 50% of the total project cost.
Share your writing samples only if you feel the client is trustworthy.
Know your workload in advance and avoid clients who give your bulk work.
Never settle for too little. A good client will pay as per industry standards.
Understand your client's requirements and deliver the project before deadlines.
Five Reliable Job Boards That You Can Join
1. BloggingPro
BloggingPro is a spam-free job board, and you can find blog writing and freelance writing jobs at reasonable compensation. You can find your jobs by sorting out based on contract, freelance, full-time, part-time, internship, and temporary. Many jobs are posted here daily.
2. Writers Per Hour
Writers Per Hour calculates the compensation by the number of pages, academic level, and urgency level. The pay is from $12 to $30 for 275 words/page. If you are a subject matter writing expert, this is the perfect job board for you. The paper format you should be writing is 12pt Arial/Times New Roman.
3. FlexJobs
FlexJobs has many remote writing positions, and jobs are posted daily. Freelance Writers can find both part-time and full-time jobs. The jobs can be filtered by location because some clients only accept freelance writers from countries like the USA, UK, Canada, Australia, and New Zealand.
4. Contena
Contena is exclusively for freelance writers, and you can sort the jobs by category and niche. Freelance writers have an excellent opinion about this job board for being very transparent. You can work for some big shot companies in a flexible remote position.
5. MediaBistro
MediaBistro is a platform for media freelancers looking for jobs in the media industry as freelance writers. You write content for industries like media, television, magazine, book publishing, and social media. This is a very reputed and authentic job board for freelance writers with decent pay for newbies.
7. Create a Writer's Website
A Writer's Website is essential for writers to make money by selling books through their website.
You need to have a compelling call to action like "Buy My Book" at the right places on your website.
I highly recommend you to drive a decent amount of traffic, like at least 50 visitors per day to your website to get good sales.
The best way to drive traffic is by writing blog posts and also getting website traffic from Pinterest.
Optimize your Pinterest profile for more clicks on your pins, and use Tailwind to schedule your pins.
Also, build an email list with ConvertKit, a top-rated email marketing software to build your audience through your website.
You can send your book's purchase link to your email list and ask them to buy your book by telling them how it would be worth their time reading your book.
Use Easy Digital Downloads WordPress plugin for people to purchase your book on your website, and users can make payments through PayPal.
Have a contact form with a separate contact page, so it would be easy for your visitors to contact you.
I highly recommend hosting your WordPress website through Bluehost, a very reliable hosting provider with excellent customer support that is available 24/7.
FAQs
1. How much money do writers make?
A full-time writer makes anywhere between $40,000 to $80,000 considering his writing skills and working experience, and a freelance writer makes 10 cents to as high as 50 cents per word. Some freelance writers charge per project and based on the niche.
2. How much money do authors make per book?
If you sell your book to a publishing house, you will receive an average of $5000 to $10000 as advance per book if you are an experienced writer and get 10% to 20% royalties. If you self-publish through Amazon KDP, you make around 35% to 70% royalties for every sale, and the profit depends on the marketing efforts done to sell your book.
3. Is writing a book worth it?
Writing a book is worth it if you do marketing the right way by getting reviews and doing giveaways on Twitter and Instagram. Earning money from writing a book is passive income. Even if you write an average book very much relevant to the title and implement reasonable marketing efforts on social media, you can make decent sales from your book.
4. How can I earn money writing?
Writers can make money by publishing a book through a publishing house or self-publishing through Amazon KDP. You can also sell your short stories and poems as an anthology. If you prefer to work from home, you can do freelance writing by writing content for blogs and websites, and you can easily find clients through Linkedin.
Final Thoughts
I have shared some useful information in this article about how writers make money.
Always do what works for you best and let other people know if it worked for you.
A good writer would always enhance his writing skills to build a loyal audience.
Check out the other articles that I've written about: