You will find how to be a productive writer with great tips through this article.
No matter what happens! You have to finish your work within deadlines.
If you have the patience to follow a proper routine, it becomes easier to attain your productivity goal.
Mobile and social media are the biggest distraction in our times, so you have to overcome them.
As long as you are self-conscious and value your time, you will achieve your productivity goal in a short time.
Affiliate Disclosure: This blog post contains affiliate links, and I receive a commission if you purchase through one of the links, at no additional cost to you.
How To Be a Productive Writer

[20 Must-Try Tips]
1. Create a Well-Planned Schedule
Organize your calendar through email for Outlook or Gmail and set reminders for important tasks.
Plan your schedule well for a week, and every first day of the week, keep updating your program.
As long as you respect your time, you will know how to be a productive writer and not miss your important tasks.
2. Have All The Necessities Nearby You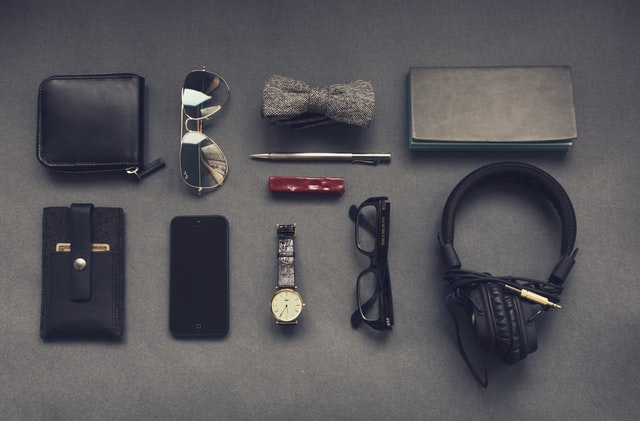 It's essential to keep the necessary things you need nearby to access them and save time being a productive writer.
Keep things like water, chocolates, a clock, headphones, a laptop charger, a pen, a notebook, eatables, and something you might need.
You will save a lot of time without the hassle of trying to find these things and focus more on being productive.
3. Use RescueTime Tool To Manage Time
RescueTime is a time management tool to organize your time efficiently.
They have features like:
Where you spend time most each day.
Daily schedule for your work and productivity.
Tracking around all devices and calculate how productive you are.
Use RescueTime to manage your time effectively. Get more work done with your time.
4. Organize Your Workspace
Please don't keep your workspace untidy because it creates a bad environment for your work routine.
Organize your things at the right place; it hardly takes 15-20 minutes. So set up your workspace with items not scattered around.
Get used to this strategy because you won't waste your time searching for your stuff.
5. Try Grammarly To Edit Your Content Quickly
Grammarly is a must-have tool for writing and editing your content in a quick time.
It would certainly help you improve your content by using the right choice of words and clarity.
You can edit on the go as quickly as possible, as Grammarly shows all grammatical and spelling errors in real-time.
I highly recommend you to give Grammarly a try because it would take your content to the next level.
6. Take Small Breaks
Take small naps for 15 minutes 3 times a day if you feel exhausted. Set up an alarm and sleep. As soon as you wake up, wash your face, and start working.
If you have a balcony or terrace in your home or workspace, go there and take a 10-minute break not more than 3 times a day.
The total time for short breaks comes around 1 hour and 15 minutes. More than our work, our health is important, so these breaks make you feel good and refreshed to follow your work routine.
7. Plan Your Work a Day Earlier
After your day comes to an end, when you have finished your work for the day, spend a few minutes to plan your next day. So every day when you start your work, you know what to do.
You should make lists with numbers scheduling your work with priority wise on which one you should start the first with and consequently following up with concurrent tasks.
So, you'd be having a solid plan to carry out your tasks when you begin every new day.
Please don't skip any work in the middle or change your task's order because it may confuse you.
You can use Sticky Notes or Microsoft Word, or Google Docs to schedule your tasks. Also, have these apps in Android or iOS so that you can check your tasks quicker.
8. Cut Short On Your Social Media Usage
Social media is a big distraction, so I suggest you not use it for more than 1 hour a day.
This distraction can't be cut short within a few days, so make it a routine to reduce your social media usage. So, that gradually you will get used to spending less time on them.
Don't follow many pages or accounts or even hashtags because it consumes too much of your time.
9. Reduce Your Thinking Process To Write More
When you're more expertise on a particular topic, you don't have to spend more time researching because you can craft your unique content with your knowledge on specific topics as a writer.
If you need to write faster by reducing your thinking time, you have to read a lot and gain knowledge in your niche.
When you want to learn how to be a productive writer, you should find out how people in your circle are successful in following a proper routine.
So, the best strategy to reduce your thinking process is by learning topics in your niche through Twitter, Linkedin, and blogs.
10. Drink Coffee To Drive You From Being Sleepy
Drink 2-3 cups of coffee during your workdays. One before you start your work, one after 3 three hours, and the next after 2 hours if you want to stay active.
Coffee helps you regain your consciousness and help you to stay alert and active.
This is one of the vital strategies to stay productive, so go for it.
11. Know What Is Distracting You The Most
Everyone has different distractions; it may vary from person to person.
So, find what is distracting you the most. Only you can find it and sort it out.
If if you have found which distraction is consuming most of your valuable time, then execute a solid strategy to overcome it.
Don't let your distraction ruin your productivity, so be aware and make use of your time.
12. Outsource Your Work To Freelancers
If you have enough money to outsource your work, hire freelancers to get it done for you to be more productive.
It may be image editing, copy editing, building links, search engine optimization, writing content, or it can be anything that you can forward to freelancers.
Outsourcing your work is a great strategy to cut short your time and deadlines.
You can find freelancers through Upwork or Fiverr; these two are the best freelancers platform to hire. If you have a tight budget, then you can try Fiverr because they have upfront prices.
13. Think About Your Rewards
Everyone has a reward for their hard work as a writer; it can be in the form of payments for our work and sales from books that we publish.
When we were kids, our mom used to reward us with chocolates for making us eat our food, so basically, a reward can be in any form.
So, when we turn our focus to rewards, gradually, we would work more to attain that reward. We should also do our work more diligently to get our reward.
14. Don't Be Too keen On Results
We should be more focused on doing our job as a writer, and gradually we will learn how to be a productive writer.
So, we can't expect to see a house built within a day by buying all the materials to build a house and not go through the process.
You should hire masons, go through the floor plan and then go through the required process to see our house built, and in the end, we would see a beautiful home built as a result.
As long as we do our work more diligently, results are there to stay.
15. Be More Passionate About Your Work
We should always have more passion as a writer for what we do. Unless you have a passion for your job, you will be less motivated and feel bored.
As long as your passionate about doing something, you'll never feel bored or less motivated, so keep the passion burning inside you.
Never run out of passion in your job because it's like a virus gaining control over your body and destroying you in the end.
So, create your passion naturally by becoming more focused on it, and you will gradually learn how to be a productive writer.
16. Learn To Type Faster
Typing faster can help us consume less time and achieve more productivity.
There are many online tools to practice typing. Grab one of those tools and learn to type faster by having word targets. The more you type, the more you know to type faster.
We should work as fast on how many words we bring to the screen from our thought process.
Increase your word targets day by day, and within a month, you'll see yourself typing faster.
17. Stick To Same time For Batching Out Your Tasks
Have a standard time to work out your tasks daily to manage to complete important tasks and stay productive.
Wake up at the same time every day so that the internal clock inside your body gets used to it, and you automatically wake up every day at the same time.
Also, set up an alarm to wake up every day; never snooze your alarm. It spoils your productivity badly.
Batch out your tasks at a selected time every day. Try to finish your assigned tasks before your logout time to have time to do other works.
18. Put Your Phone On Silence
Do you feel annoyed by marketing calls on your phone? It's time that you report them through your mobile service provider or block those numbers.
Our phones are a big distraction towards spoiling our productivity. So, put your phone on silent before you start your work.
It's wonderful to check out messages and calls at the end of our work. We can reply to them later.
19. Start Your Work In The Early Morning
It is scientifically proved that working in the early morning turns out to be the most productive day. So, get used to waking up in the early morning to be a productive writer.
The best time to work for being a productive writer is early morning at 4 am and work until 9 am stress-free without any disturbances. Then have food and again continue working from 10 am till your desired time.
When we work in the early morning, there are significantly fewer chances to be distracted because no one will call you or bang your door or the background sound. It is very silent in the morning.
20. Proofread Your Content At The Last
Don't proofread your content as you write, and most writers proofread at the end to stay productive.
It consumes your time a lot being a productive writer. So, it's good to proofread your after you finish writing.
As long as you use Grammarly, you will see spelling errors as you write, and you can correct them at the end.
Final Thoughts
If you're reading this, I appreciate your patience in reading it till the end of this article.
Try the strategies mentioned in this article and execute them to achieve your productivity goal.
I would be glad if it worked out for you to stay productive and focus more on writing.
Check out the other article that I've written about: How Writers Make Money.