The essential characteristics of a good writer are that you need lots of patience to keep the words flowing from your mind.
Your mind should have the clarity to keep your choice of words at its best.
The best part of being a writer is that you get loyal fans for your writing pieces if your ebook or paper version book becomes popular.
These fans keep purchasing your books, which is the best reward a writer can have.
It would be best if you were reading a lot to enrich your vocabulary to not sound like a newbie writer when people read your content.
One of the most delicate characteristics of a good writer is to stay neutral with your views.
Our views judge what kind of a writer we are, so we should have positivity around us.
Never look back once we decide on something. We can have amendments, but should not change our decision.
Affiliate Disclosure: This blog post contains affiliate links, and I receive a commission if you purchase through one of the links, at no additional cost to you.
The 10 Essential Characteristics of a Good Writer
1. Attention To Detail
Writing can be challenging because you have to research, think, write, proofread, and finally edit your content.
Grammarly is a wonderful tool, which helps us find all the grammatical errors in our content.
Having grammatical errors in our written copy makes it look shabby and unprofessional.
Our attention span decides on how creative we write to make it look more professional.
When you spot an error written by a famous writer, it tarnishes that writer's professional image.
We have to carefully proofread and edit our written copy so it comes out well.
Grammarly can help you in many ways to notch up your content free of errors and clarity.
2. Patience
As we know, to survive in the tight competition in this world among all writers, you need to have a lot of patience.
It can take 6 months to a year to complete a novel, so to sit and write for long hours, it's a stressful process if we don't have patience.
In the beginning, it is tough to sit and write. But, when you make it a routine, you can make it your habit.
The more we write, it becomes our routine, and we can gradually increase our working hours to produce more content.
It is a known thing that we might face rejections when we try to publish our book or novel.
We need to have that patience to keep trying it and never get less motivated.
All the great writers had also faced rejections, but their patience towards their goal has made them what they are today.
So, I tell you that having more patience is one of the essential characteristics of a good writer.
3. Be More Creative
You should always be creative in your approach to writing.
Being more creative helps us to bring fresh ideas into our content.
Working late at night helps us think more creatively, as per the health report suggested by scientists.
The new ideas we bring into the content makes our written copy look more appealing and thoughtful.
The more successful writers are those who think innovatively in expressing their ideas.
We should follow all the influencers in our niches to get a clear idea of writing more perfectly.
The best platform to find and follow influencers is Twitter and Linkedin where you find many of them.
4. Choice Of Words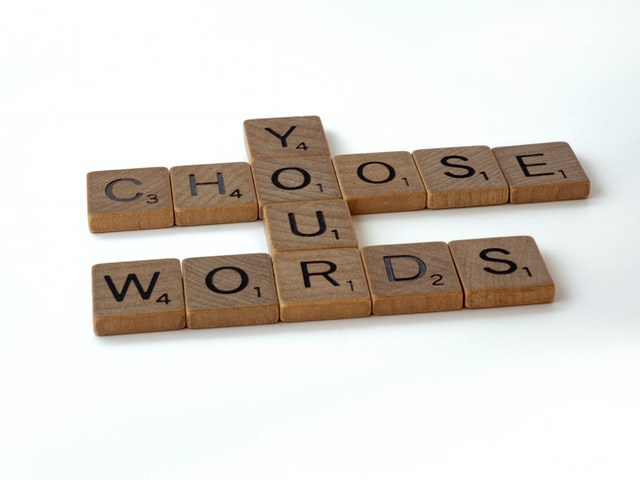 To enrich our content to look more appealing, we need to have a strong vocabulary.
If we have a strong vocabulary, we can have a big list of choices of words that we can bring to our content.
Try learning ten new words through an online or paperback dictionary every day to know more words.
Our choice of words decide which content to go viral and get many sales.
It also decides how soon we can become famous as a writer.
I highly recommend you to use Grammarly, which helps you use the right choice of words in your content.
Be neutral in your approach while using your choice of words in your content to not hurt any reader's sentiments.
It is always better to stay away from controversial topics, but it can depend on person to person.
It is just a choice that we are trying to convey in our content, but make sure everyone is happy who reads your content.
5. Express Your Thoughts Clearly
We should be very sure about how we express our thoughts in words.
If the reader doesn't get a proper direction on what he is trying to understand, our efforts go useless.
You can check your clarity and tone in your written copy by using Grammarly.
Grammarly clearly understands your tone and clarity and gives you suggestions on how to structure your content.
The more we try to express our thoughts clearly, our readers can precisely know what we are trying to say.
6. Be Hungry
You should be hungry in the sense that you should be able to sit and keep writing for long hours without boredom.
We need to be hungry to work a lot on our writing process.
Our thought process should be faster to keep the words flowing.
We can achieve this if we make an effort to learn and gain all the essential knowledge in our niche.
When we have the hunger to work in what we do, it would surely lead to success.
You can learn from the influencers in your niche, how hard they worked to become an influencer.
To be successful, you need to have the hunger to take that action towards your goal.
7. Read a Lot
Reading improves our communication in English and enriches our vocabulary.
One of the important characteristics of a good writer is someone who reads regularly.
A person who has a habit of reading becomes a successful writer.
The reason is that his words are expressed beautifully, and his knowledge is shown in his writing.
Reading is not just about going through the words. We should precisely know what we understood when we are reading a line.
8. Discipline
One of the vital characteristics of a good writer is someone who is very much disciplined.
When we have the discipline to work in a routine process like writing, proofreading, and editing, we are doing good.
People who are very disciplined in their work routine tend to become more successful in whatever they do.
Discipline is like magic; we can't have that by chanting some mantra for something to happen in a second.
It is something that should be followed and turned into a habit on a lengthy routine.
9. Multi-Niche Talented
There are many writing niches, and if we gain knowledge in all niches and domains, we can certainly be successful.
This is one of the important characteristics of a good writer which you need to follow.
We have to take the extra effort to learn from many resources, so we'd always have an idea to write without interruption.
If our thought process has to be fast, we need to know what we write.
The words should flow like a river in our minds. It is possible only if we are multi-niche talented.
10. Keep Challenging Yourself
If you start challenging yourself to do a challenging task in the process, you would be great.
It would be best if you pushed yourself more to be successful.
We need to initiate all the necessary actions to complete a task.
When we challenge ourselves to initiate tough things, we tend to learn from our mistakes.
Only when we challenge ourselves could we find how far we can reach in writing, which is one of the qualities of a good writer.
Best Books for Writers
* As an Amazon Associate I earn from qualifying purchases.
5 Signs You Are a Writer
Do you really need signs to find you a writer? If you do, here are the 5 signs:
You're always daydreaming about your current work in progress.
You frequently ask, "How could I describe this?"
You feel guilty for not writing.
You can't get enough books.
The most importantly, you write.
Please visit this video for the details.
Final Thoughts
If you are reading this, I appreciate your patience and time in checking out this article.
A good writer will always try to improve his writing skills by writing every day.
Focusing more on writing can also help you feel the fulfillment of achieving something great.
Check out the other article that I've written about: How Writers Make Money.