Our search for used books online: Keyword:
9781593599614
,ISBN:
9781593599614
, brought up 14 title(s), showing 1 - 14.
4 removed.
Sorting by
Price Ascending
.
Owls Books via Alibris /Alibris
Peter Pauper Press 2005-01-31 Spiral-bound Good All pages and cover are intact. Possible slightly loose binding, minor highlighting and marginalia, cocked spine or torn dust jacket. Maybe an ex-library copy and not include the accompanying CDs, access codes or other supplemental materials.
Discover Books /Biblio
Peter Pauper Press. Spiral-bound. GOOD. Spine creases, wear to binding and pages from reading. May contain limited notes, underlining or highlighting that does affect the text. Possible ex library copy, will have the markings and stickers associated from the library. Accessories such as CD, codes, toys, may not be included. Peter Pauper Press ISBN 1593599617 9781593599614 [US]
Half Price Books Inc via Alibris /Alibris
Peter Pauper Press 2005 Spiral-bound Good Connecting readers with great books since 1972. Used books may not include companion materials, some shelf wear, may contain highlighting/notes, and may not include cd-rom or access codes. Customer service is our top priority!
Amazon Marketplace /Amazon
Used, Publisher: Peter Pauper Press - Date 2005-01-31 - Spiral-bound - English
Half Price Books Inc. /Abebooks
ISBN10: 1593599617, ISBN13: 9781593599614, [publisher: Peter Pauper Press] Softcover Connecting readers with great books since 1972. Used books may not include companion materials, some shelf wear, may contain highlighting/notes, may not include cdrom or access codes. Customer service is our top priority!
[Dallas, TX, U.S.A.] [Publication Year: 2005]
Bayside Books /Abebooks
ISBN10: 1593599617, ISBN13: 9781593599614, [publisher: Peter Pauper Press] Softcover Spine creases, wear to binding and pages from reading. May contain limited notes, underlining or highlighting that does affect the text. Possible ex library copy, will have the markings and stickers associated from the library. Accessories such as CD, codes, toys, may not be included.
[Ogden, UT, U.S.A.] [Publication Year: 2005]
Better World Books /Abebooks
ISBN10: 1593599617, ISBN13: 9781593599614, [publisher: Peter Pauper Press, Incorporated] Softcover Used book that is in clean, average condition without any missing pages.
[Mishawaka, IN, U.S.A.] [Publication Year: 2005]
betterworldbooks /eBay
Shipping fee: USD 0.00 FIXED , Condition: Good
Seller: betterworldbooks (2), feedback: 99.0% Positive feedback
[Location: US]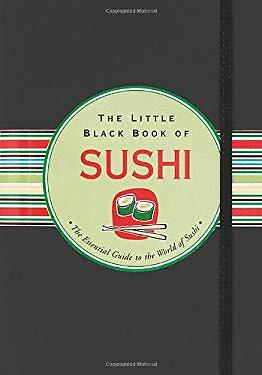 Show/Hide image
Better World Books /Biblio
Peter Pauper Press, Incorporated. Used - Good. Used book that is in clean, average condition without any missing pages. Peter Pauper Press, Incorporated ISBN 1593599617 9781593599614 [US]
Ergodebooks /Biblio
Peter Pauper Press, Date: 2005-01-31. Spiral-bound. Used: Good. 2005. Peter Pauper Press ISBN 1593599617 9781593599614 [US]
AmazonCA Marketplace /AmazonCA
Used, Publisher: Peter Pauper Pr - Date 2005-01-31 - Spiral-bound - English - edition: Spi
Bonita /Biblio
Spiral-bound. Good. Access codes and supplements are not guaranteed with used items. ISBN 1593599617 9781593599614 [US]
Byrd Books /Abebooks
ISBN10: 1593599617, ISBN13: 9781593599614, [publisher: Peter Pauper Press] Softcover new
[Austin, TX, U.S.A.] [Publication Year: 2005]
GoldBooks /Abebooks
ISBN10: 1593599617, ISBN13: 9781593599614, [publisher: Brand: Peter Pauper Press] Softcover
[Austin, TX, U.S.A.] [Publication Year: 2005]