ACADEMIA Antiquariat an der Universität /ZVAB
ISBN10: 3170120956, ISBN13: 9783170120952, [publisher: Stuttgart ; Berlin ; Köln : Kohlhammer] Softcover 168 S. : Kt. ; 19 cm Kartoniert. Gut. Sprache: Deutsch Gewicht in Gramm: 158
[Freiburg, Germany] [Publication Year: 1997]
Show/Hide image
ACADEMIA Antiquariat an der Universität /AbebooksDE
ISBN10: 3170120956, ISBN13: 9783170120952, [publisher: Stuttgart ; Berlin ; Köln : Kohlhammer] Softcover 168 S. : Kt. ; 19 cm Kartoniert. Gut. Sprache: Deutsch Gewicht in Gramm: 158
[Freiburg, Germany] [Publication Year: 1997]
Show/Hide image
Bahamut Media /AbebooksUK
ISBN10: 3170120956, ISBN13: 9783170120952, [publisher: Kohlhammer 01/06/1997] Softcover Shipped within 24 hours from our UK warehouse. Clean, undamaged book with no damage to pages and minimal wear to the cover. Spine still tight, in very good condition. Remember if you are not happy, you are covered by our 100% money back guarantee.
[Reading, United Kingdom] [Publication Year: 1997]
AwesomeBooks /AbebooksUK
ISBN10: 3170120956, ISBN13: 9783170120952, [publisher: Kohlhammer 01/06/1997] Softcover This book is in very good condition and will be shipped within 24 hours of ordering. The cover may have some limited signs of wear but the pages are clean, intact and the spine remains undamaged. This book has clearly been well maintained and looked after thus far. Money back guarantee if you are not satisfied. See all our books here, order more than 1 book and get discounted shipping. .
[Wallingford, United Kingdom] [Publication Year: 1997]
Müller & Gräff e.K. /ZVAB
ISBN10: 3170120956, ISBN13: 9783170120952, [publisher: Stgt Kohlhammer ( )] Softcover Kl.8°. 168 S. Mit 4 Kartenskizzen. Original-Kartonband Urban Taschenbücher, Bd. 575. - S. 134-136 mit Abdruck einer Büroklammer im Kopfsteg, sonst gutes Exemplar. Gewicht (Gramm): 160
[Stuttgart, Germany] [Publication Year: 1997]
medimops /ZVAB
ISBN10: 3170120956, ISBN13: 9783170120952, [publisher: Kohlhammer] Softcover Befriedigend/Good: Durchschnittlich erhaltenes Buch bzw. Schutzumschlag mit Gebrauchsspuren, aber vollständigen Seiten. / Describes the average WORN book or dust jacket that has all the pages present.
[Berlin, Germany] [Publication Year: 1997]
Müller & Gräff e.K. /AbebooksDE
ISBN10: 3170120956, ISBN13: 9783170120952, [publisher: Stgt Kohlhammer ( )] Softcover Kl.8°. 168 S. Mit 4 Kartenskizzen. Original-Kartonband Urban Taschenbücher, Bd. 575. - S. 134-136 mit Abdruck einer Büroklammer im Kopfsteg, sonst gutes Exemplar. Gewicht (Gramm): 160
[Stuttgart, Germany] [Publication Year: 1997]
medimops /AbebooksDE
ISBN10: 3170120956, ISBN13: 9783170120952, [publisher: Kohlhammer] Softcover Befriedigend/Good: Durchschnittlich erhaltenes Buch bzw. Schutzumschlag mit Gebrauchsspuren, aber vollständigen Seiten. / Describes the average WORN book or dust jacket that has all the pages present.
[Berlin, Germany] [Publication Year: 1997]
Antiquariat Armebooks /ZVAB
ISBN10: 3170120956, ISBN13: 9783170120952, [publisher: Kohlhammer] Softcover 168 Seiten; Kohlhammer / Urban - 1. Auf. 1997 : Dieter Geuenich - tb AO-RQUU-VZYD Sprache: Deutsch Gewicht in Gramm: 500
[Frankfurt am Main, Germany] [Publication Year: 1997]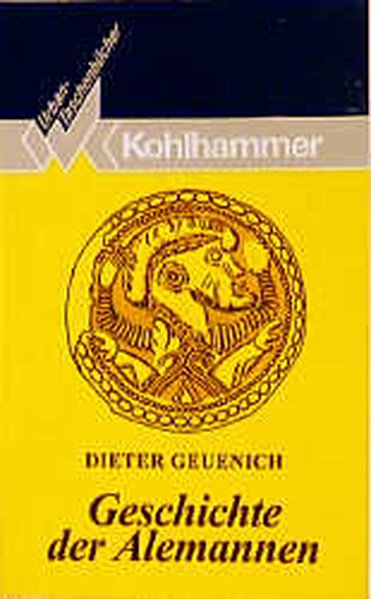 Show/Hide image
KUNSTHAUS-STUTTGART /ZVAB
ISBN10: 3170120956, ISBN13: 9783170120952, [publisher: Kohlhammer] Softcover 168 Seiten; (Lager 484) C94091E3AB61 Sprache: Deutsch Gewicht in Gramm: 500
[Stuttgart, Germany] [Publication Year: 1997]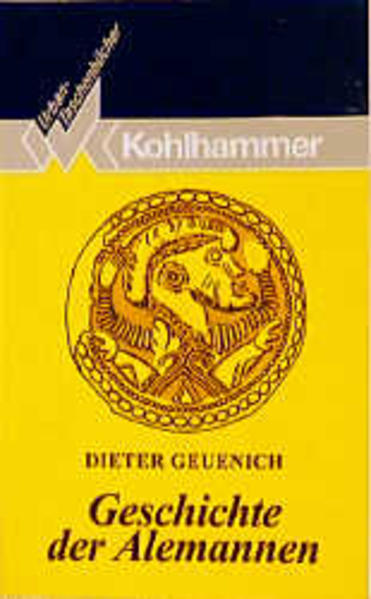 Show/Hide image
Antiquariat Armebooks /AbebooksDE
ISBN10: 3170120956, ISBN13: 9783170120952, [publisher: Kohlhammer] Softcover 168 Seiten; Kohlhammer / Urban - 1. Auf. 1997 : Dieter Geuenich - tb AO-RQUU-VZYD Sprache: Deutsch Gewicht in Gramm: 500
[Frankfurt am Main, Germany] [Publication Year: 1997]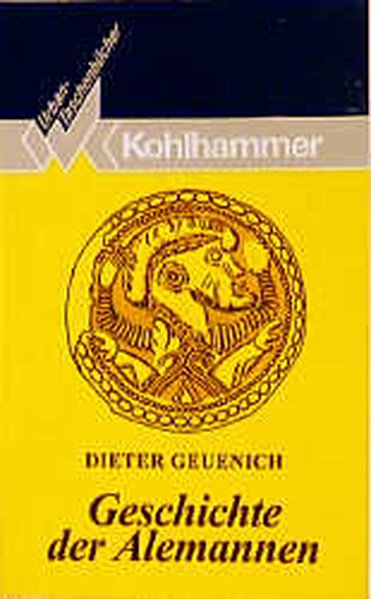 Show/Hide image
KUNSTHAUS-STUTTGART /AbebooksDE
ISBN10: 3170120956, ISBN13: 9783170120952, [publisher: Kohlhammer] Softcover 168 Seiten; (Lager 484) C94091E3AB61 Sprache: Deutsch Gewicht in Gramm: 500
[Stuttgart, Germany] [Publication Year: 1997]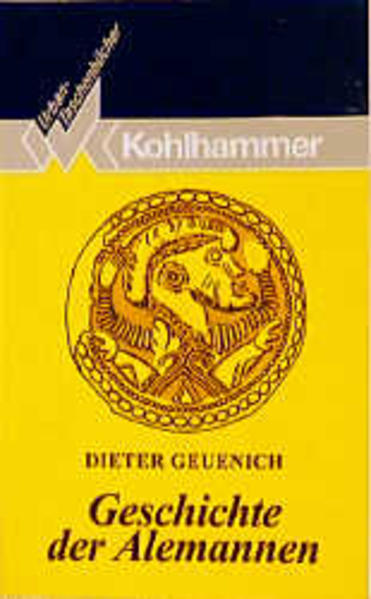 Show/Hide image
AwesomeBooksUK via Alibris /Alibris
Kohlhammer 01/06/1997 Paperback Very Good This book is in very good condition and will be shipped within 24 hours of ordering. The cover may have some limited signs of wear but the pages are clean, intact and the spine remains undamaged. This book has clearly been well maintained and looked after thus far. Money back guarantee if you are not satisfied. See all our books here, order more than 1 book and get discounted shipping.
DISCLOSURE: When you use one of our links to make a purchase, we may earn a commission at no extra cost to you.
As an Amazon Associate, AddALL earn commission from qualifying Amazon purchases.